TRANSY INDIA is part of the TRANSY / AGS Shipping Group. A global transport group with offices in Antwerp, Archangelsk, Astana, Baku, Chelyabinsk, Conakry, Düsseldorf, Ekaterinburg, Frankfurt, Houston, Kiev, London, Moscow, Mumbai, Novorossiysk, Novosibirsk, Odessa, Rotterdam, Shanghai, St. Petersburg and Vladivostok. TRANSY has now opened a regional head-office in Chennai dedicated to the Indian Market and offering local clients a direct gateway into Europe, Russia and Africa.
Our Services
Project Logistics
Freight Forwarding
Liner Shipping
Industrial Installation
Supply Chain Solutions
Customs Clearance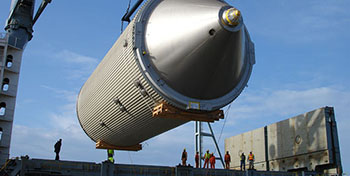 Visite www.transyindia.com
Contact Us
INDIA TRANSY INDIA

S2B, AMAR SINDUR COMPLEX , NO- 43
PANTHEON ROAD , EGMORE,
CHENNAI -600008.
Phone : 044 42627193 /194
Web : www.transyindia.com