ISL Kids Exclusive was established in 2012 it is Located in Senthil Nagar, Villivakkam, Chennai, India. We are rapidly growing Play School and Creche (Day Care) center. Our Staff are qualified and trained in Montessori to interact and teach the children.ISL Kids Exclusive is futuristic in offering ingenious curriculum and make life enjoyable for kids.
Academic
Activities for kids
Sand play
Clay
Water
Painting
Stringing Beads / Blocks
Fun with toys
Balls - Outdoor
Rhymes
Pictures
Storytelling
Sensory
Language
Social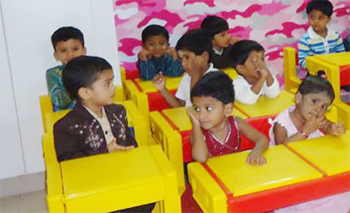 Visite www.islkids.in
Contact Us
ISL Kids
Chennai Address
Office space No. 95,
10th Cross Street,
Senthil Nagar,
Kolathur, Chennai - 99.
Tamil nadu, India.
Phone : 044 - 4286 5867 / +91 98405 13539
Email : priya@islkids.in
Web : www.islkids.in